Quality
---
Vitasweet has a group of excellent quality-control professionals, who takes rigorous, conscientious attention of the entire production process. In ways of inspecting and controlling raw material and the final products, improvement of product quality, establishment of product specification , management and operation of quality have been gradually examined and improved. It has passed many certifications, such as ISO9001, ISO14001, ISO22000, KOSHER, HALAL and so on, especially through the most stringent BRC certification in the world (score: excellent).
For years, Vitasweet® sweetener has gradually gained acceptance of more and more food manufacturers in the world, by which food and beverages have been accepted and trusted. With its high-quality product and excellent service, Vitasweet has its worldwide credit in the field of food additives.

Our products can not only meet but also are higher than the international and national related standards such as the FAO/WHO JECFA (96), FCC, EP, USP, JP etc.. It has been well-known by many famous food and beverage companies all over the world.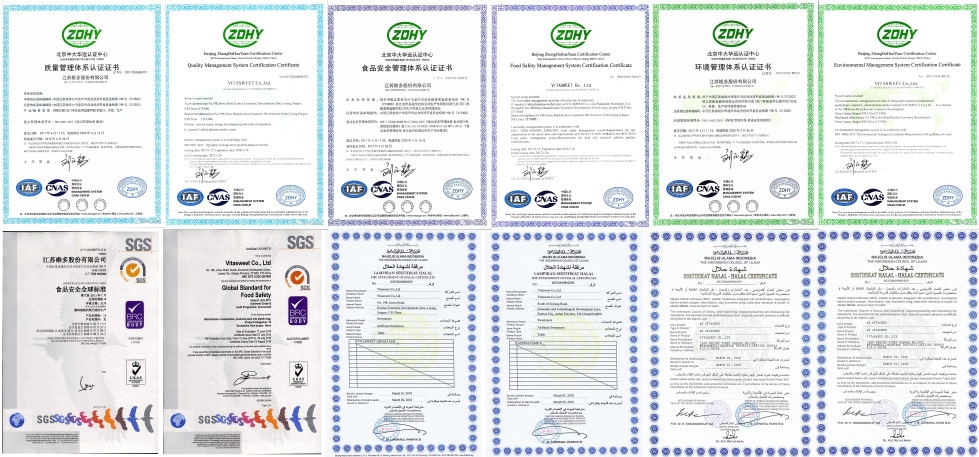 Pay attention
---
Copyright © 2022 Vitasweet Co.,LTD. ALL RIGHTS RESERVED